Ugh this blog is BORING! I promise next week to have more then just photo a day stuff.
This upcoming week I plan on posting...
a yummy healthy breakfast recipe
tasty healthy dinner recipe
If you have any ideas what I could add to the blog let me know! I would love to hear any input....any input from my 5 followers! LOL
Yes i still use my Boppy pregnancy pillow even though I'm not pregnant. Don't judge me... its comfortable!
& no my daughter does not sleep with us.... she just likes hanging out there once in a while.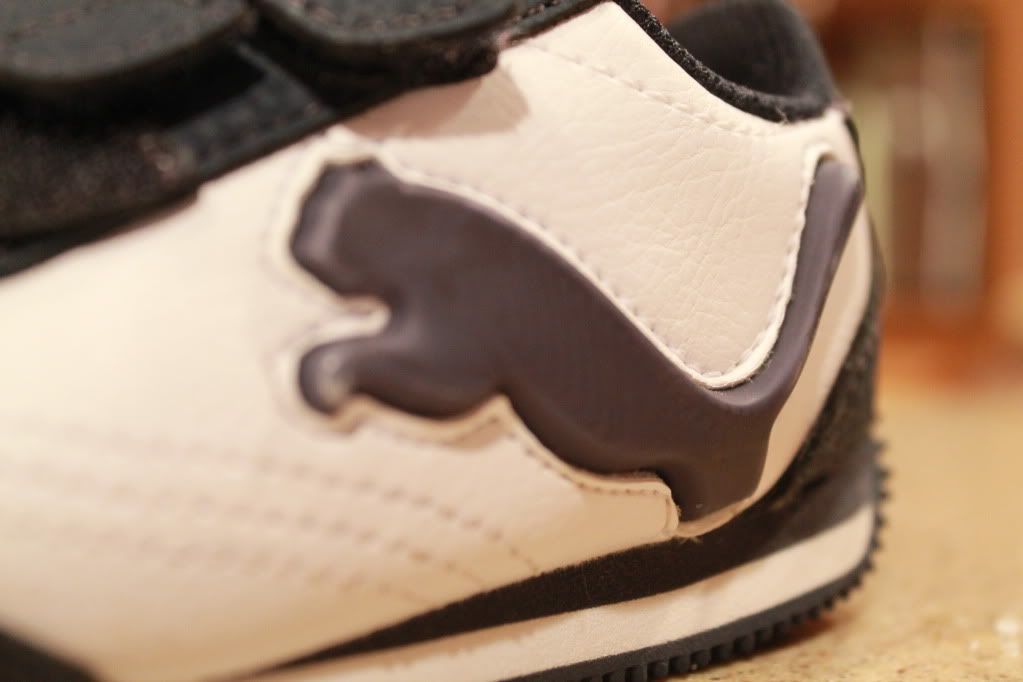 Day 12 - Close-Up
This is my son's sneaker. He loves to take out all his sneakers out the closet and look at them. Weird I know, but whatever makes him happy! :) These are his favorite ones, they light up to reveal a puma skeleton. I had my camera out and he actually gave me his sneaker..... sooooo sneaker pic it is! LOL

Day 13- In your bag
The question is what's NOT in my bag?!?!? So I don't have a "bag" anymore. I have a diaper bag. Although I would like to go handbag shopping, I realize I probably won't have a handbag for about 3 years. I am content with a diaper bag because a diaper represents being a mom. I love being a "mama"! :)