This past weekend we attended a party for the best man at our weddings daughter. I can't believe she is 4 already! She had her party at an indoor play center. Logan is finally at the age where he can enjoy it. I can not wait to bring him back during the weekday when its less crowded.
and we're off!
3 levels up. climb. climb. climb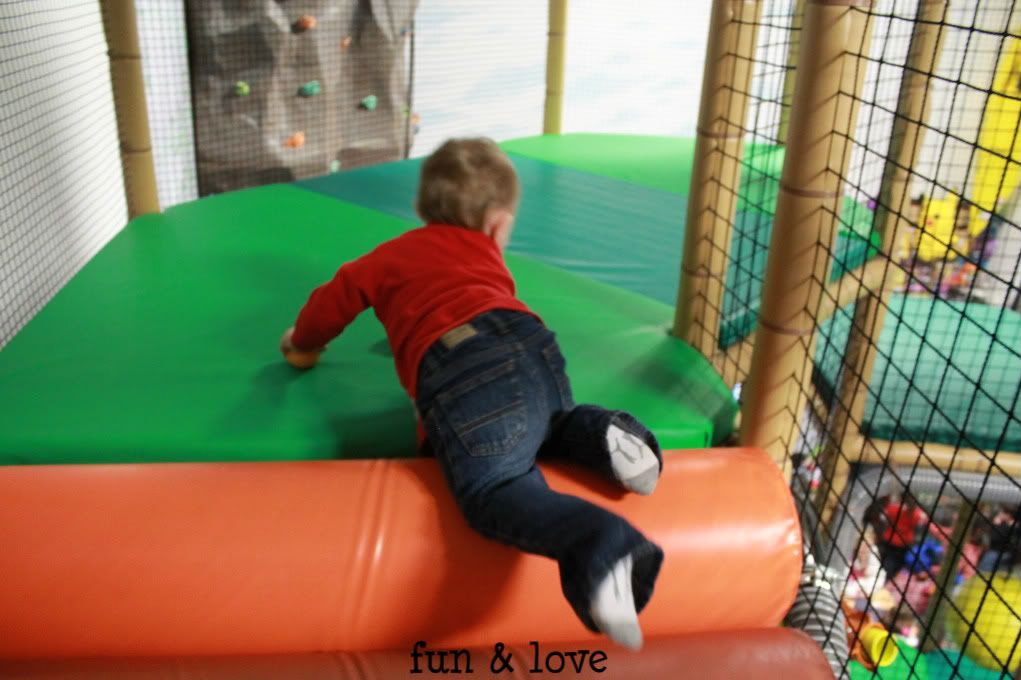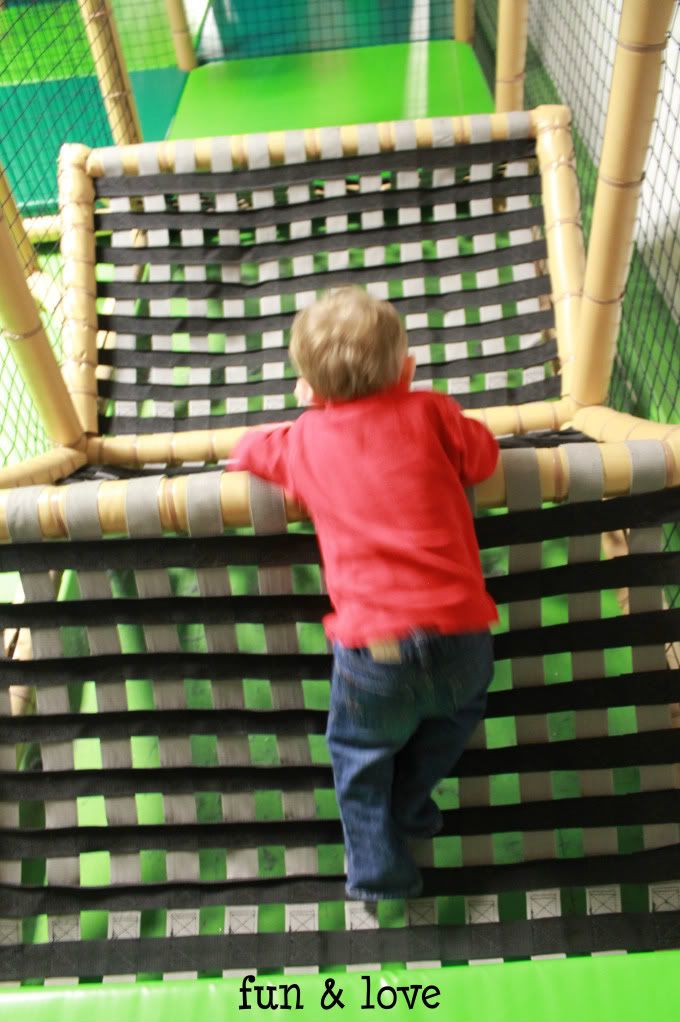 sorry all these pictures are blurry... he was on the move. clearly too fast for his mama.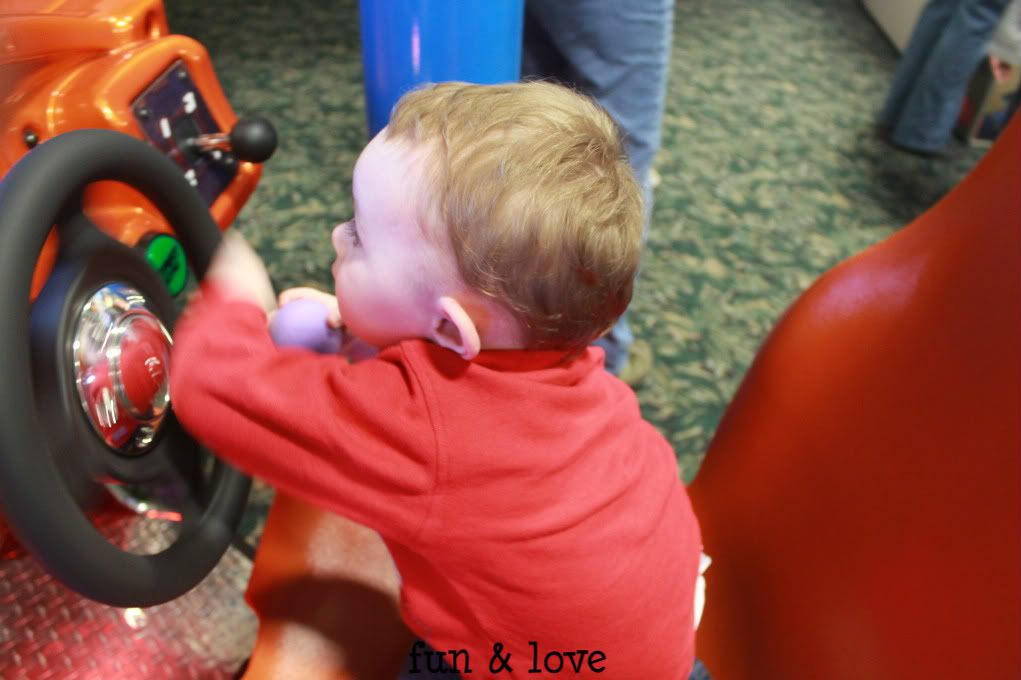 crazy driver.

linking up with