I absolutely love this chili.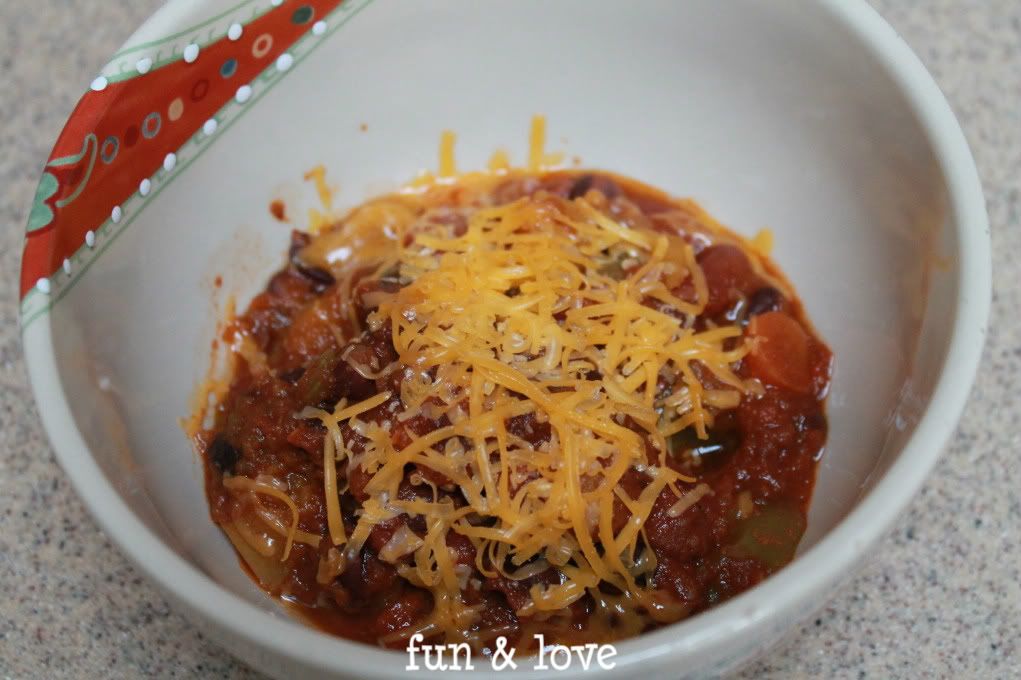 Ingredients
2 teaspoons canola oil
1 large onion
2 stalks celery
2 carrots
2 cloves garlic
1 bell pepper
2 tablespoons dark chili powder
2 teaspoons ground cumin
1/4 teaspoon red pepper flakes
1 (29-ounce) can crushed tomatoes
3 cans red kidney or black beans
3 cups of butternut squash
1/2 cup vegetable stock
Directions
Slice a large onion
After I sliced mine I choose to put it in the mini chopper thingy.
I don't like large pieces of onion
Take 2 stalks of celery and slice those guys up too.
I also like to chop those in the chopping machine! :)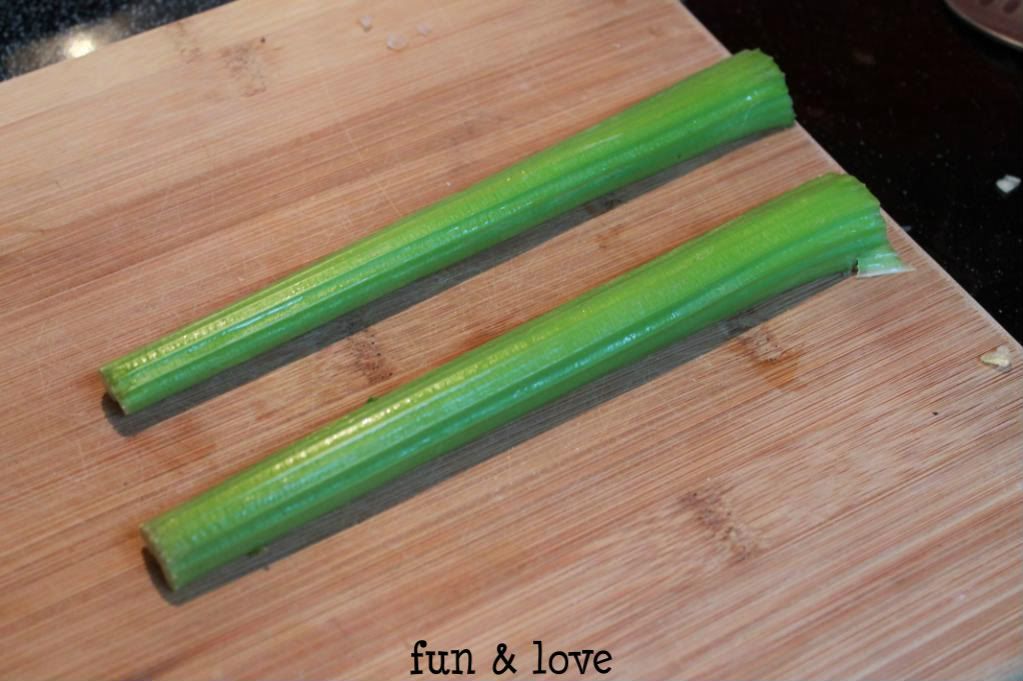 Set a bowl to the side and start collecting all veggies that you chop/dice/pulse in there.
Cut up 2 carrots... I only had baby carrots so I chopped up 6 baby carrots. it works! :)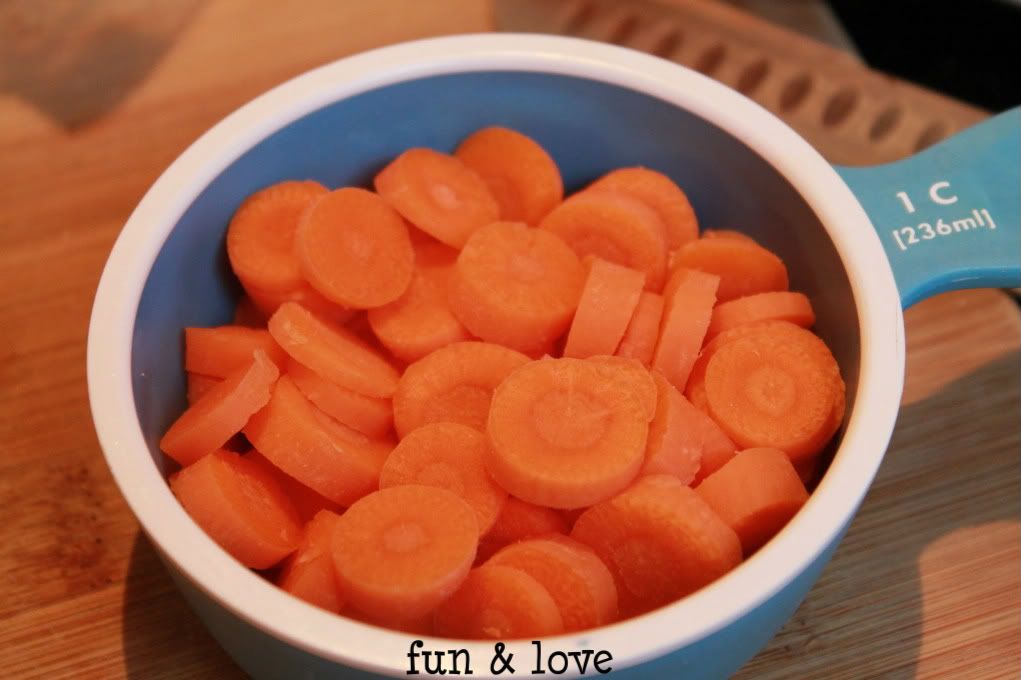 Heat large pan and add 2 teaspoons of canola oil
After pan is headed add your veggies that you just chopped. stirring every so often. In the meantime- move to the next step.
slice 2 garlic cloves (horrible picture... what was I focusing on? lol)
chop 1 bell pepper. Combine garlic and bell pepper to mixture on stove. Stir and saute for an
additional 2 minutes.
Add 2 tablespoons of chili powder.
Add 2 teaspoons of ground cumin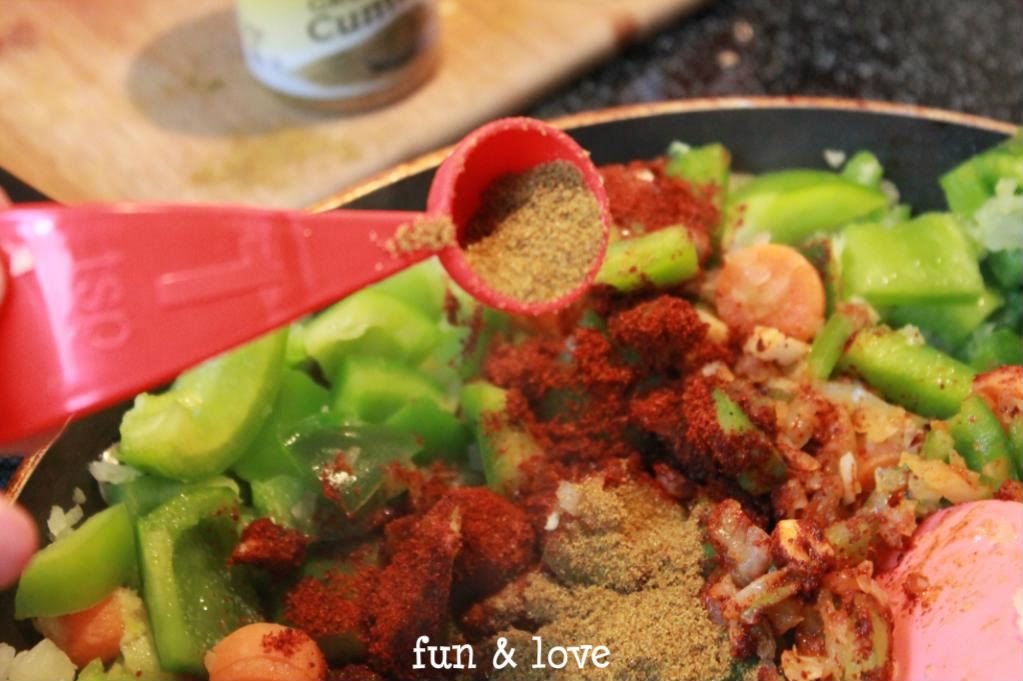 Add 1/4 teaspoon of red pepper flakes
Stir well.
Remove from pan and place in crock pot.
Peel, remove seeds, and chop 3 cups of butternut squash
(I never tried squash---I enjoyed it a lot)
Add to crock pot.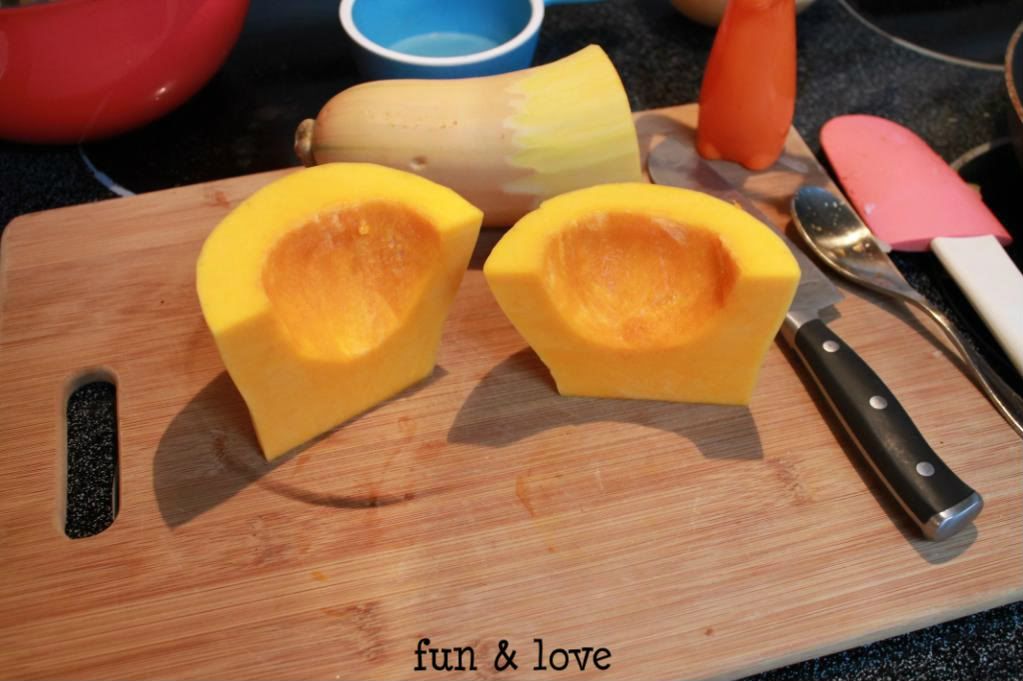 Add 3 cans of drained and rinsed red kidney beans or black beans to crock pot
I used 1 can of red kidney beans and 2 cans of black beans.
Use any combination you would like! :)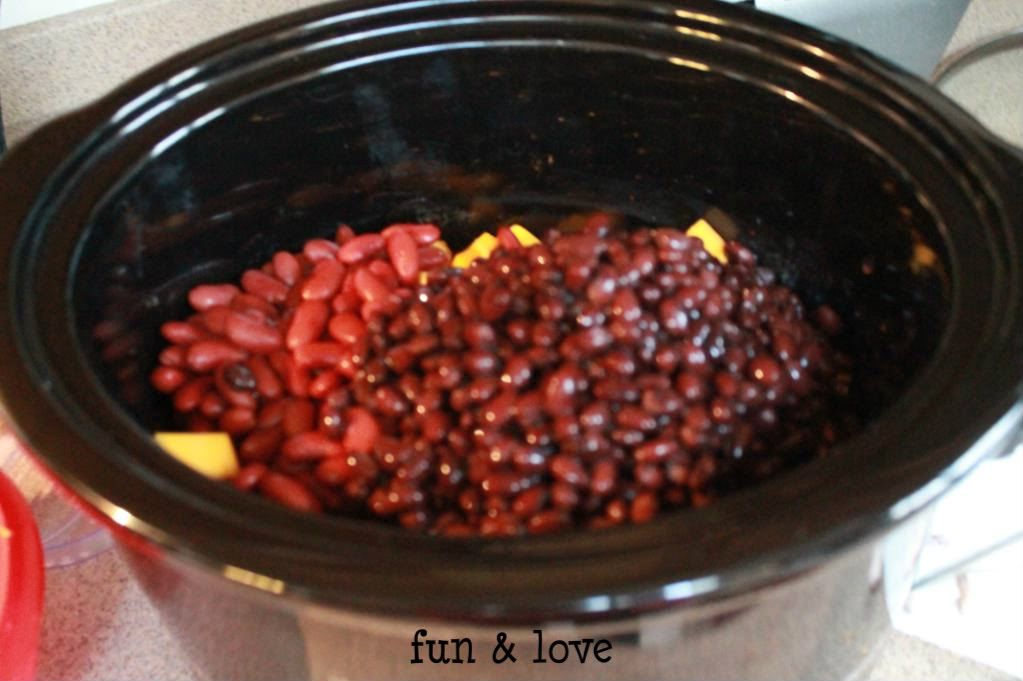 Add 1-29 oz can of crushed tomatoes to crock pot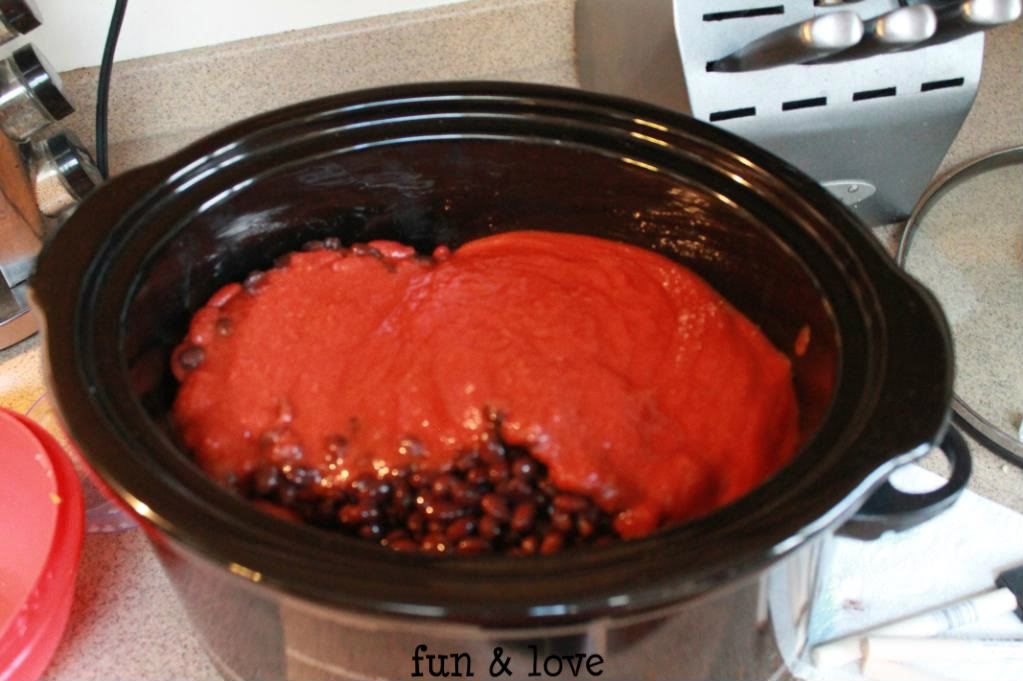 Add 1/2 cup of vegetable stock